Manuela Baena 11ºA
-So, could you tell me a little bit about your school? – I said to the lady of the brown curls I had in front of me, while I grabbed one of the floating pink teapots and poured some more dragon tulip tea into my cup, watching how the purple smoke of the hot tea floated on the air and in front of my face.
—I thought this interview would have a stronger focus on my new book- she said in a neutral voice tone.
—School can strongly influence your principles and who you become; in fact, I believe it is one of the main components of the essence of a human.
She smiled, and the story began.
<< When I got to Cumbres I was only 4 years old, and one of my main problems was my impatience and shyness. The first day, my group director received me. We used to call her Ms. Jene, and when I think of her the first thing that comes to mind is honey, as she was such a lovely and sweet lady, and I wanted for her to be my teacher until I graduated from school. She had fair skin, really yellow eyes and hair, and to me, from all the moral values teachers, her wings were the most beautiful ones, they were yellow and pink with orange undertones, just like the colors of a sunset. She was our Spanish teacher, but she also taught us about honesty and loyalty. >>
<<Every class we talked about these virtues she would take us to the "Friendship Golden Valley", a beautiful place where everything was gold and yellow tones, where we performed different activities that varied from playing enchanted cards and draughts, to sitting on the comfortable cloud couches and floating around while reading. All these activities gave us important lessons about honesty, loyalty and friendship. >>
<<My school also had tiny fairies, each one with different hair and skin colors, who flied around checking on students. They could teach you about the love and treatment you had to give to others, or you could also talk to them in case you needed help and someone to guide your spiritual values. It was sad when they had to leave because they were constantly being transferred, but with the departure of one, another wonderful fairy came, and they would always leave their mark of wisdom and love in school. >>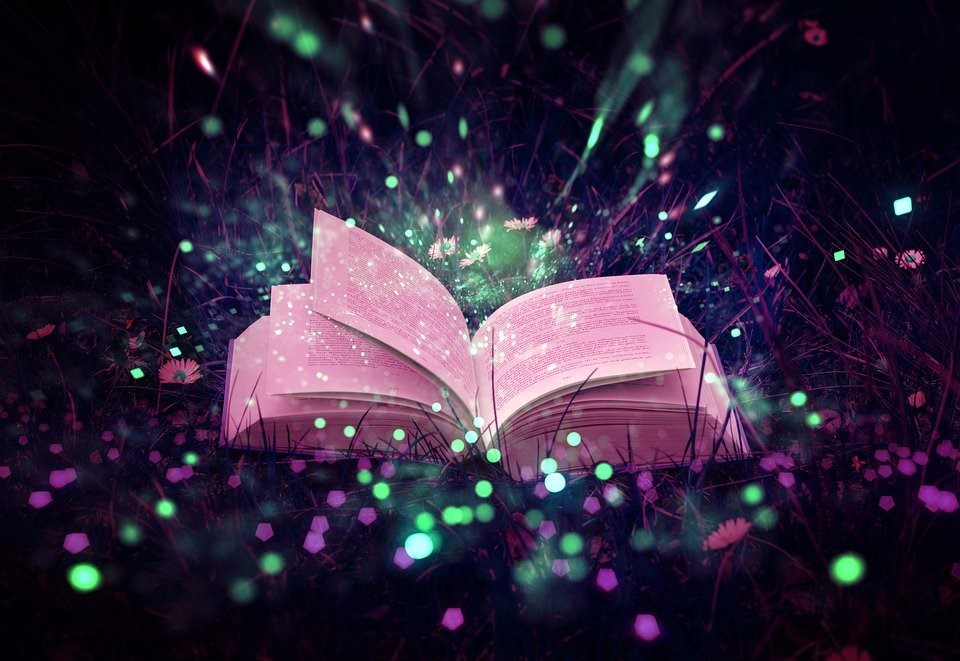 <<The discipline prefects could be scary, you know? In My first days of school I was a bit afraid of them, they rode the corridors on top of their unicorns and wore golden capes. They were the ones who monitored who crossed the school gates, and the ones in charge of discipline. Little by little I realized they were not scary at all, they were just there to help all the students, and were more like allies, they just wanted the best for each student.>>
<< I loved music class with Ms. Adrianne, she took us each class to the yard of the wind, and there we played the flute, played with colorful soft cloths while the theme song of the Pink Panther was playing, and we ran between the pink clouds. She was a human values teacher, so she had floating sparkly hair, hers was red like a cherry, and she taught us about kindness and sensibility. >>
<<In high school my favorite classes were English and Economics, our teachers were intellectual value teachers. Mr Zeimmonn gave us Economics, and also taught us about the values of analysis and wisdom. He would fly around and ride a big green dragon, with green scales that had shinning blue traces, and eyes that had the color of fire. He taught his class at what he called "The Blank Kaboom", a classroom that as soon you crossed the door, you were floating around in a blank space, and while he gave the class, that blank space started to fill with formulas and knowledge. Before starting each class, he would grab his magic wand, and say some words while moving it in circles; green fog would start to come out of it and in the air a shining notebook would appear; each class the notebook had a different colour, and the words in it were written in silver ink. >>
<< Our English teacher, Mr. Matteoux, floated around in a blue cloud, with a crystal sword that had golden and blue nuances encrusted in it; he would use his sword every time he wanted to begin his class, and transported us to the cave of dreams, where his classes took place. We read, wrote and talked about different interesting topics. His values to teach were the ones of curiosity and creativity. With him there was no monotony and each class was different. >>
-I see you mention values repetitively- I said, rising my gaze to her.
-You see young journalist… it got tiring at a point, always talking about respect and empathy, when all I needed was a 100 in physics. But as I got older I realized the reasons why parents choose Cumbres over any other school; it was not because of its academic level, nor its sport settings or its devotion to the Church.
She smiled.
– The values were the reason. You see, when you are young and only move inside your school circle it's hard to see it, but when you go out to the world is when you can really perceive the difference. When I was a teen, all the party invitations began to appear, as quick and easy as tens in physics, and just like that I saw it. My mother always said "faces we know, intentions we don't" and she couldn't be more right, but hanging out with Cumbres students gave you a feeling of security. You knew them and knew how they behaved, and felt more secure and respected by their side- she took a breath and continued- My school did not create perfect machines with no possibility of error, my school created integral human beings, capable of seeing further than the human body; a human soul.
-Cumbres School has done a real favor to our society- I looked at her in the eye- In the 21st century we have greatly skilled scientists and engineers with the capacity of creating perfect machines, but what our society needs is people with a sense of social responsibility, love for this world that with the pass of time, feeds more its selfishness. We need integral men and women.
-The main thing I took from school to my life, was the empathy and a sense of purpose, not of being the most successful professional, but the most righteous.
-Cheers for that- I said while I clinked the glass with the mirror in front of me.